The Amphibious Argo Ride
A ride like nothing else ! … Happy Valley's "Argo" offers a unique farm thrill where almost anything goes.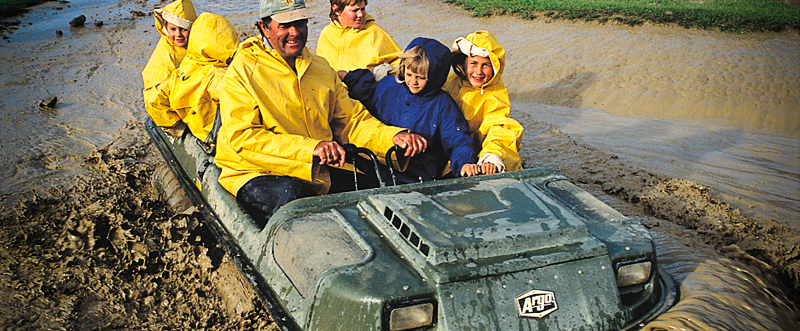 As an amphibious all terrain vehicle, the Argo is designed to go places where "no man (or woman) has gone before "… and in ways you might not expect !. Catering for families, or those with more of an appetite for excitement, the Argo offers guests to Happy Valley the option of a leisurely tour of the farm, through bogs, rivers and wet spots, or if you're after a ride with a little more adrenalin, then Happy Valley's expert operators will take you on a thrilling excursion,  including river crossings, spins, and turns ! The Happy Valley Argo … the most fun you can have in a raincoat!
Pricing
Takes Approximately 20mins
1 person $50pp
2 or more people $25pp
Departure times; From 10am (Can be every 30minutes) Booking Essential